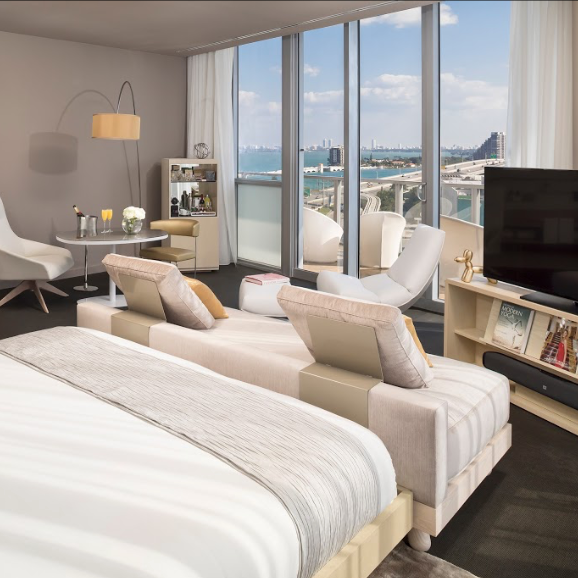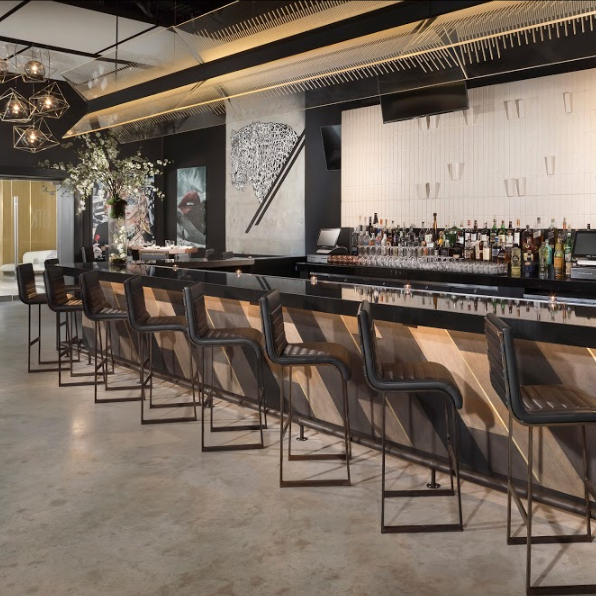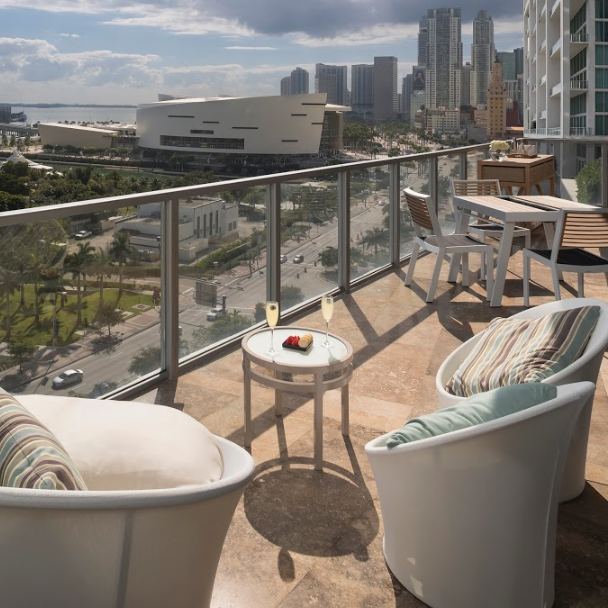 Facts at A Glance
Client industry:
Travel and hospitality
Challenge:
The client sought a solution that would enable a better luxury hotel experience for guests and more efficient and cost effective room service, real-time alerts for maintenance issues, and reliable data collection and control for continual process and experience improvements.
Solution:
Custom IoT edge and data architecture platforms
Mobile application for guest and management
Google Cloud
Results:
Automated room security and amenity controls
Faster response time for maintenance issues
Lower cost of room service
Better guest experience
Solution area:
Enlyt's Digital Innovation solutions help clients incorporate emerging tech into their business operations to improve the customer experience.
Introduction
An existing 80 room Hotel was purchased by NYC private equity firm and expanded to 120 room boutique hotel with an international flag, full gut renovation of the common areas and brand-new suites on the penthouse levels. Design, engineering, model with entire development team, included the General Contractor, Owners Rep, and Flag Development and IT team. Work within the brand standards and or adopt for US use case, then design, and engineer up a full IoT stack that would correlate with the owners budget as well as within the Flags requirements and standards. Design and engineer all new full IoT hardware and software stack within multiple common areas, back of the house areas, third party restaurant with multiple vendors. Complete working permit set docs as well as two working model units for ownership and flag to tour.
Matching solutions to desired outcomes
Beyond the complexities of designing a state of the art IOT edge platform within international brand standards for both hardware and software adoption into the US market. After implementing two successful model units both the flag and ownership were satisfied with the overall engineering and design plan Enlyt implemented.
Addressing challenges
The shear scale and complexities from international brand standards mostly European to US adoption as well as permit specific was difficult and finding like or kind hardware and software solutions presented a challenge. Various vendors and existing relationships are called upon in order to meet these challenges.
Delivering meaningful outcomes
Ownership as well as the international flag was excited to explore cutting-edge technologies within the hospitality and hotel space both common area and in room services. Both back of the house and guest experiences were heightened and were quantifiable through overall usage and feedback (needs to be cleaned up).
Enlyt developed the IoT and data architecture platform to:
Provide a Google Cloud cloud-based, scalable and centralized data repository.
Integrate multiple applications in one cohesive mobile app experience for guests
Reduce the number of people needed to mange and service room service requests and, consequently, reduce labor costs associated with room service.
Improve consistency and quality of guest experience relative to the variation that can occur having to mange multiple mobile applications.
Enable the collection of sufficient time-interval data to improve guest experiences, further enhancing future experiences.
By partnering with Enlyt, the client transformed its guest services process to increase productivity, optimize its workforce and improve a luxury hotel's guest experience.
Put data to work for you.
Gaining access to data in real time enables you to make quicker pivots to differentiate your business.
Learn More